About Wendy L. Everson
Solving legal problems involves listening, empathy, learning, planning and advocacy.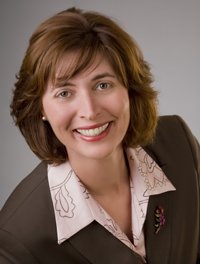 Wendy hails from Winnipeg and found paradise when she attended the University of Victoria for law school where she obtained her Juris Doctorate (J.D.). Following several years of practice in large law firm environments in Vancouver, she set her roots down in Sidney, British Columbia.
With a tenacious approach to life, Wendy has achieved a lot in her life and is thankful for all that she has achieved and to those who have encouraged her along the way. While maintaining a busy legal practice and finding time to travel, she also carries on with a tradition of community involvement and volunteerism, a practice she began twenty plus years ago.
Her educational, community and professional contributions include:
Bachelor of Science (University of Manitoba)
Bachelor of Commerce Honours (University of Manitoba)
Member of the Law Society of British Columbia, 1999
Member of the Law Society of Manitoba, 2003
Current Appointments:
Past Contributions:
Canadian Bar Association – Elected Member for Victoria
Past Chair of Canadian Bar Association Commercial & Real Estate Section
Past Chair of Canadian Bar Association Wills & Estate Section
Victoria Foundation Granting Committee
Director, Saanich Peninsula Foundation
Strata President & Executive Member
North Saanich Economic Planning Committee
Winnipeg Symphony Orchestra
Commerce Students Association – Elected Member
Member of the Rotary Club of Sidney By The Sea
Director and President of the Peninsula Chamber of Commerce
#104-9840 Fifth Street | Sidney, BC V8L 2X3 | Phone: (250) 665-6869 | Fax: (250) 665-6969 | admin@eversonlaw.ca
© Wendy L. Everson Law Corporation, doing business as, Everson Law 2022