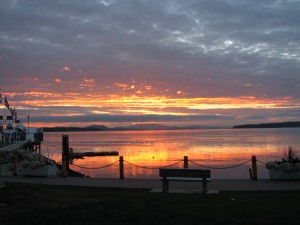 MAID (Medical Assistance in Dying) is when a doctor or nurse practitioner uses medical intervention to end a person's life, at that person's voluntary request. Medically assisted dying is a fundamentally challenging and contentious matter, for which the federal government has attempted to balance various ethical, legal, and medical considerations. On March 17, 2021, new changes were made law in Canada's MAID legislation. Time will tell whether the new legislation has struck an appropriate balance – one that balances the constitutional rights and inherent dignity of individuals with the necessary practical safeguards to settle this complex matter.
MAID has been the law in Canada since the Supreme Court decision in Carter v. Canada (Attorney General) in 2015. Prior to that, physician-assisted dying was prohibited in Canada. In Carter, the Supreme Court found that this prohibition was a violation of the Charter of Rights and Freedoms. The result was Bill C-14, which allowed for medically assisted dying for people who were suffering from incurable illness, whose death was reasonably foreseeable.
Critics pointed out that many were still left out of the new law – prominently, those whose death was not reasonably foreseeable, and those who sought dying due to mental, rather than physical, disorder. These issues came to a head when the Superior Court of Québec handed down the Truchon c. Procureur général du Canada, 2019 QCCS 3792 ("Truchon") decision in 2019, finding that the requirement of "reasonable foreseeability of natural death" for MAID was unconstitutional. This technically would only have made the law unenforceable in Quebec, but the federal government undertook to change the law nationally.
The passage of Bill C-7 to amend the Federal Criminal Code (medical assistance in dying), which became law on March 17, 2021, seeks to resolve many of the shortfalls of its predecessor. Death no longer needs be reasonably foreseeable, but instead the individual must be in an advanced state of irreversible decline in capability and have enduring and intolerable physical or psychological suffering that cannot be alleviated under conditions the person considers acceptable. Importantly, the new law allows for waiver of final consent to the procedure when certain criteria are satisfied. The eligibility for people suffering from mental illness is delayed until 2023, to allow the federal government more time to identify the appropriate safeguards for these individuals. The Bill also comes with a new set of procedural safeguards in light of these changes, which differ for people whose death is reasonably foreseeable versus not reasonably foreseeable.
For inquiries about MAID, please consult with your doctor and your lawyer. This blog has been prepared for informational purposes only. Neither it nor any part of it should be construed as legal advice. If you require legal advice, or have any question about MAID in Canada, please contact Everson Law. We would be pleased to meet and discuss this article, and your individual personal estate planning.