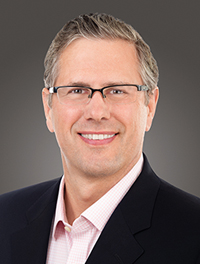 I've been fortunate to have a long and varied career to this point in my life.
I proudly served in the Air Force for 17 years. My first military posting as an Avionics Technician was in Cold Lake, Alberta, where I had an opportunity to work on everything from high performance fighter aircraft to "slow poke" propeller planes. I concluded my career in Winnipeg, where I was responsible for mentoring other avionic apprentices and helping to develop military maintenance policy related to technical training qualifications.
While serving in the Air Force, I completed a Bachelor of Arts degree (Economics). In 2007, I was accepted into law school at the University of Manitoba and I retired from the Air Force to begin my legal studies in the Fall of 2007.
Following graduation from law school, I articled with a tier 1 law firm in Winnipeg and received my call in 2011, where I pursued private practice before joining the Federal Government office of the Indian Residential Schools Adjudication Secretariat. The Secretariat was established to oversee the Independent Adjudication Process (the "IAP"). The IAP is a class action lawsuit brought against the Government of Canada by former Indian Residential School students for harms suffered while attending a residential school. My role was to assist and support claimants who had been unable to retain legal counsel, and it has been my good fortune to assist hundreds of individuals with their claims.
In 2015, I accepted a position with the Manitoba provincial body known as the Claimant Advisers Office. The role of the Claimant Advisers Office is to assist claimants who disagree with a decision made by Manitoba Public Insurance Corporation regarding the claimant's injuries suffered due to a car accident. I represented claimants at both mediation and before the Automobile Injury Compensation Appeals Commission, an administrative tribunal which renders a decision where mediation is not successful.
Private practice called to me once again and I returned to private practice as a single practitioner before joining Everson Law in the Fall of 2018. My spouse, Kathleen, and I have had the great opportunity of relocating to beautiful Vancouver Island and the Saanich Peninsula, and I am proud to continue my law career with Everson law with a focus on general civil litigation, personal injury law, administrative law, immigration and other related tribunal work, such as residential and tenancy issues.
Throughout my legal career, I have also had the privilege of serving on the Board of Directors for several charitable organizations, and I plan to continue to do so. While residing in Manitoba, I served on the Board of the ALS Society of Manitoba between 2012 and 2014, the Board of the Prairie Wildlife Rehabilitation Centre and the Board of Mediation Services.
And from time to time, I am known to play the electric guitar and jam with other garage band aficionados.